Skyline Wilderness Park was created by the Napa Community. The trails were built by neighbors and have been maintained by volunteers. The park has become home to groups, each supporting each other's use and membership. It is unique in Napa County, and perhaps anywhere in the country. It is self-supporting and uses no tax dollars. None. Volunteers provide much of the labor to keep the park maintained and improving, and the financial costs of maintaining the park are supported by fees paid by users and groups in the "lower" flat part of the park along Imola Ave.
The integrity of Skyline Wilderness Park is at risk. Napa County and the State of California have targeted the west field of the park as land to develop for housing. The state has planned for the first five acres of the west field to be developed, and has designated another 15 acres suitable for development. This plan will kill the park as we know it. In addition to the immediate loss of camping, equestrian activities, and space for large group activities and community gatherings, the loss of park revenue will mean that the rest of the park will not be maintained as it has been. The park's trails have seen more use than ever in the last few years and without money to pay staff, that maintenance will cease and the trails will become degraded and dangerous, potentially forcing closure.
We need your help. Please do these things.
Write or call your supervisor (or all five of them) to let them know that they should prevent Skyline Wilderness Park from development. They can decide to take Skyline off the list of housing sites. Here is their contact information:

Napa County Supervisors Contact List
District 1: Brad Wagenknecht
brad.wagenknecht@countyofnapa.org
707-253-4828

District 2: Ryan Gregory
ryan.gregory@countyofnapa.org
707-259-8276

District 3: Diane Dillon
diane.dillon@countyofnapa.org
707-253-4827

District 4: Alfredo Pedroza
alfredo.pedroza@countyofnapa.org
707-259-8278

District 5: Belia Ramos
belia.ramos@countyofnapa.org
707-259-8277
Reach out to your friends and colleagues. We mean all of them. Send emails, letters, make phone calls. Send them to this page.
Post on Facebook and Instagram, and, by all means, TAG people. Tag your friends, politicians' accounts, and businesses and organizations that need to be involved. Don't be shy.
If you have a business: Put a sign in your window showing your support for keeping Skyline whole. Your message can be as simple as "Keep Skyline Whole" or "No Housing in Skyline" or "Nature, Family, Skyline: Keep Us Together". Send us your logo so we can include it on this page. Put this QR Code on your sign.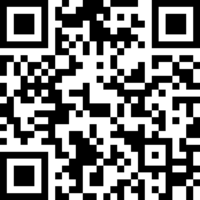 Further reading
Our friends, supporters, and partners have been speaking up on our behalf. Here are some articles that contain important information. This will be updated as more organizations publish their view that Skyline should be preserved.
Questions: contact the Skyline Citizen Association outreach committee:
save@skylinepark.org